Full attribution and thanks to Fruitionsite which this guide for Cloakist customers is borrowed from. Please check out their excellent guide to putting Notion sites at your own domain.
how-to-move-your-domain-over-to-cloudflare
Note: this is much easier than you might think it is! You're not transferring ownership of your domain away from e.g. Namecheap or GoDaddy. You're just pointing your nameservers to Cloudflare so they can manage your DNS and do other cool stuff.
Enter your domain name. If you would like to use a subdomain with Cloakist, you should still put your root domain name here.
If you don't have any A records imported, add one with your root domain as the Name and 1.1.1.1 as the Content. Otherwise, click Continue on the DNS Record page.
Copy the 2 nameservers, which end with .ns.cloudflare.com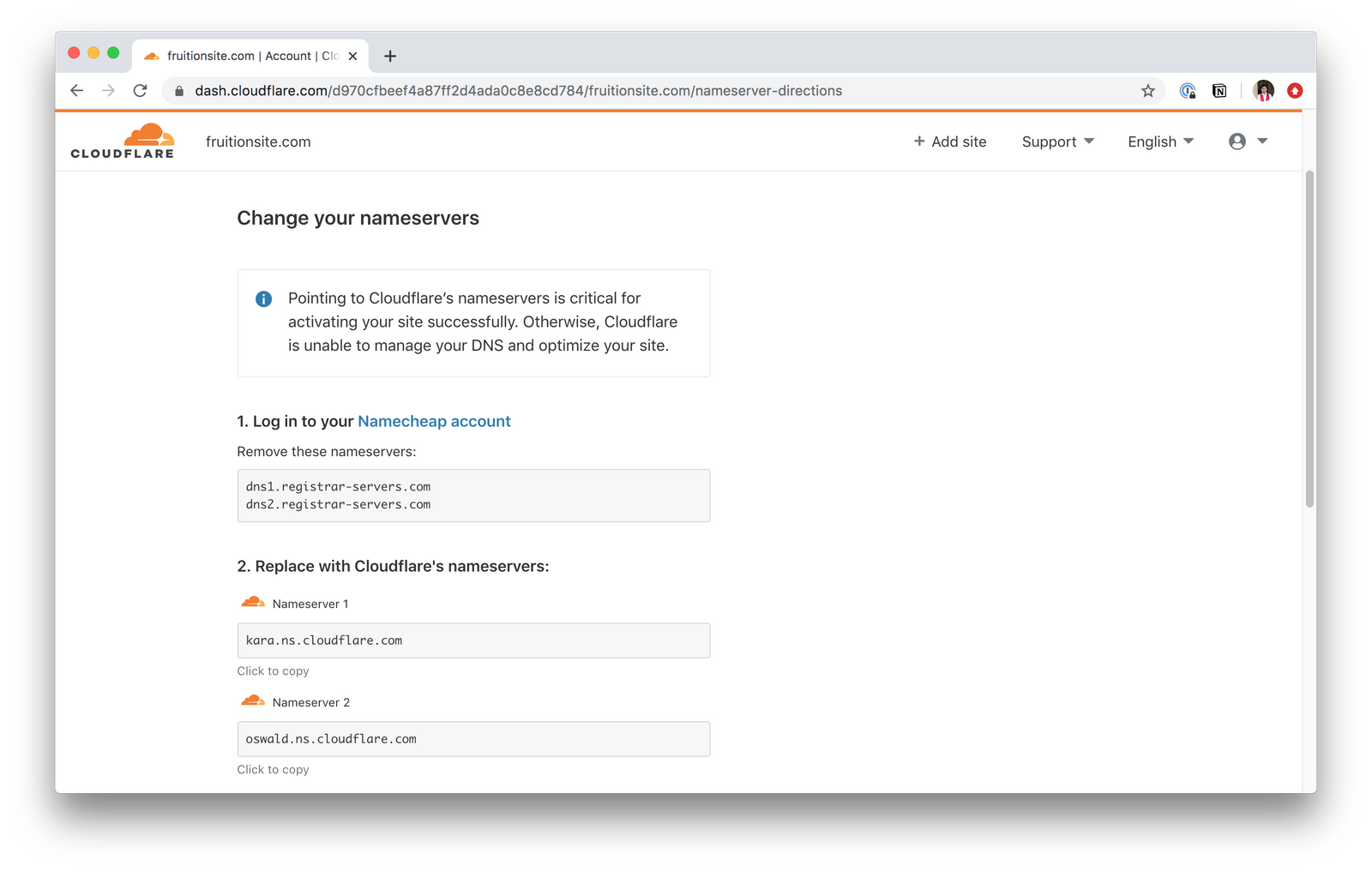 Paste the nameservers in the domain setting page at your registrar (Namecheap in my case). Make sure you save the setting.
Wait for a minute, then click Done, check nameservers.
Select Flexible SSL/TLS encryption mode
Turn on Always Use HTTPS, Auto Minify, and Brotli (all 3 optional but recommended)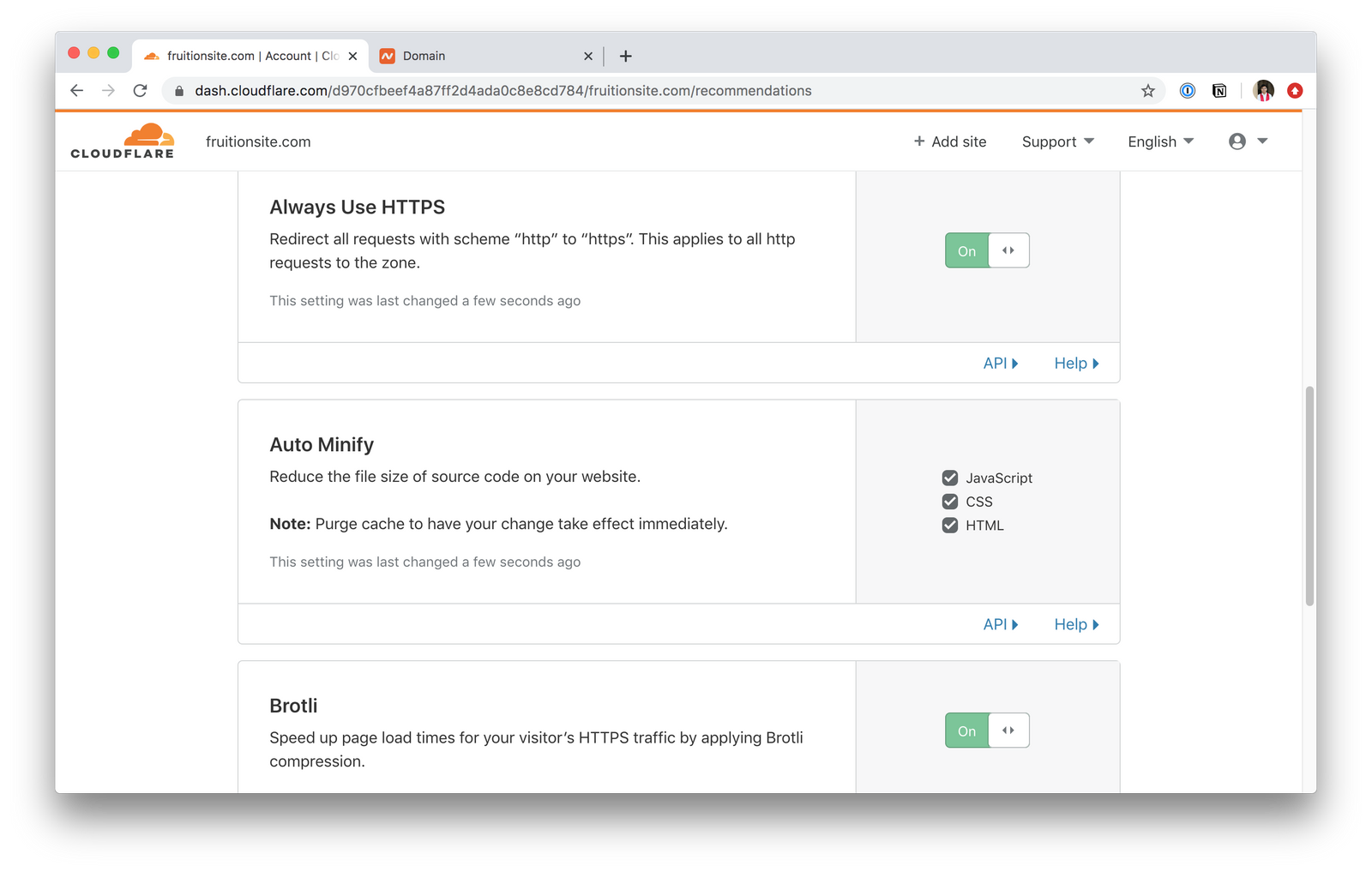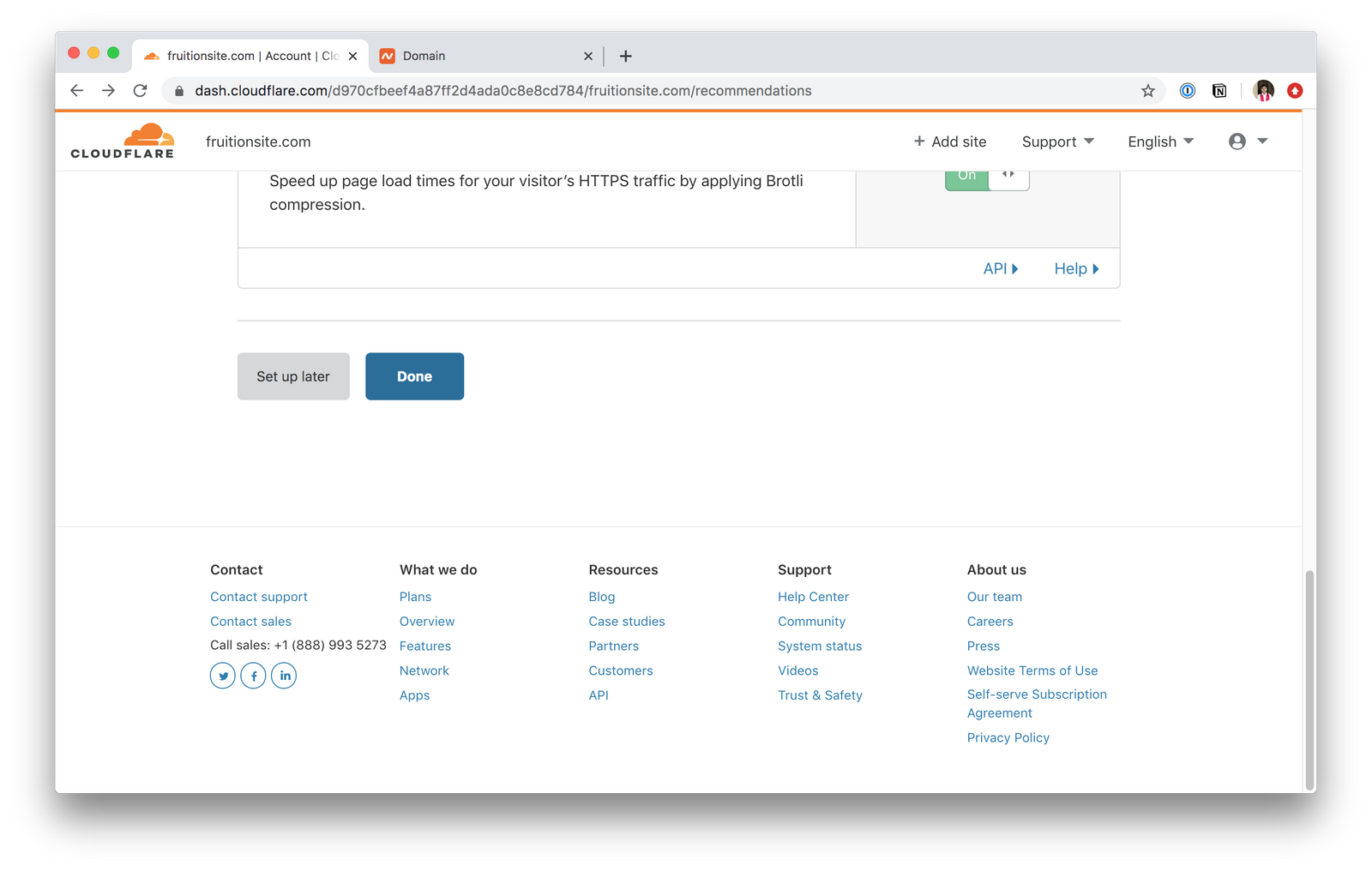 You should see this screen. If Cloudflare hasn't detected your site, click Re-check your site, and refresh the page.
Go to the DNS area and follow any further instructions you've been given by Cloakist.