How to link a Custom Domain
Linking your Cloakist site to a custom domain is very easy.
When you first create a new site on Cloakist, you will have domain like: mysite.cloakist.site.
Now you have the option to link this to a custom domain.
The steps below will show you how to create a new site on Cloakist and link your Custom Domain.
Start on your Cloakist Dashboard by clicking on "Create new site"
Step 1: Enter Page URL
Enter the URL to the page you want to use for your site. Select a page from one of the
supported platforms
.
Click "Connect"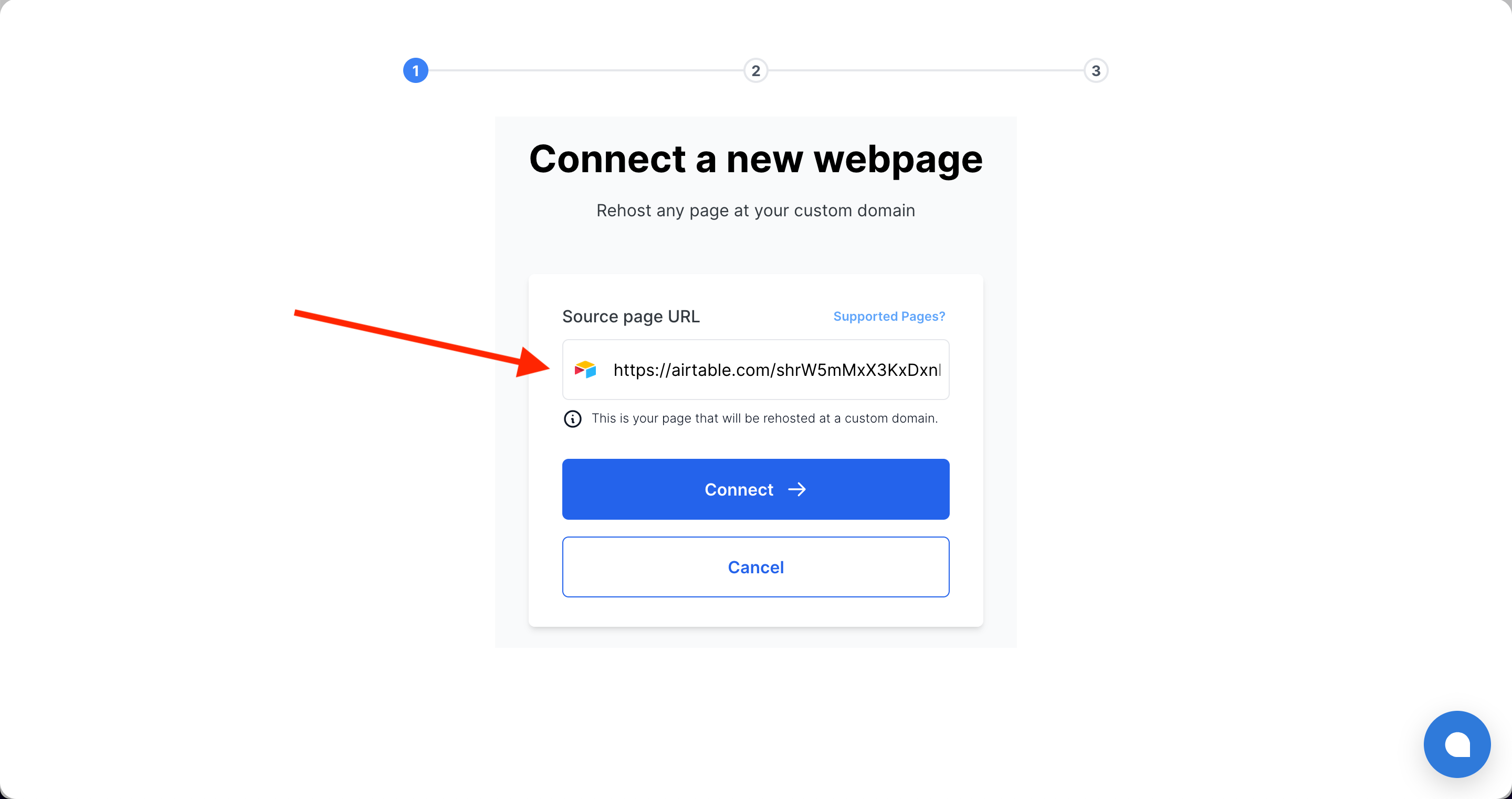 Step 2: Choose a name
Enter a name for your new site. You can choose to keep this name, or change it to a custom domain later on.
Click "Create website"
Step 3: Enter Custom Domain
Now back on your Cloakist Dashboard you'll see the new site that was created. To connect your custom domain go to the "Domain" tab.
Here you can enter the name of the Custom Domain you want to connect.
Click "Move site to Custom Domain"
Step 4: Set up CNAME records
We'll generate the necessary CNAME records for you to connect your Custom Domain.
Enter these CNAME records with your DNS or Hosting provider.